Latest on Tech Mag
Meet Telecoms expert come drone enthusiast. Low tech hiking adventures with some slightly higher tech filming equipment. View stunning footage of the Beard Brothers 176...
The Digital Marketing Minds of Tomorrow to Join for the Marketing Technology Expo 2018 Technical marketing specialists, thought leaders and industry trade leaders are to...
Modern business doesn't always have time for face-to-face conferencing, which is why audio and video conferencing has taken over how we communicate. Important meetings...
Skype for Business - a cornerstone of modern business communication. Video conferencing, Skype calls, instant messaging, all of these things help to keep us...
How to easily update your Polycom phone to use Skype for Business Put the IP address of your Polycom IP phone into your...
An Expert Guide into the Best IP Phones for Business, from the Industry Giants... The Cisco IP phone range is enormous - with a whole...
Jabra's premium new portable speakerphone with amazing sound for conference calls and music… is it worth the hefty price tag? New to hit the market,...
The little faces which are making big changes to how we do business... A picture is worth a thousand words, and so is an emoji....
Finding the best office phones for your company doesn't need to be a long and gruelling task. Whether it's a BT analogue phone, an...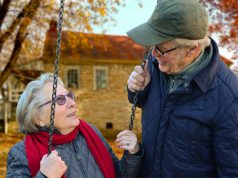 The 'new era' of getting older is one of division as technology separates the old from the young . But things are changing... Even for...